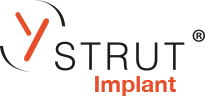 ONE PRODUCT
FOR TWO INDICATIONS
Y-STRUT® Hip Implant is an implantable medical device indicated for internal fixation of proximal femur of patients at risk of osteoporotic fracture and for impeding pathological fracture.
It is composed of 2 cannulas in PEEK (polyetheretherketone) polymer.
It is intended to the biomechanical reinforcement of the proximal femur. Y-STRUT® is combined with PMMA bone cement to allow bone anchoring.
Medical device licensed in Brazil. (Not CE marked, not FDA cleared). Read the instructions for use carefully.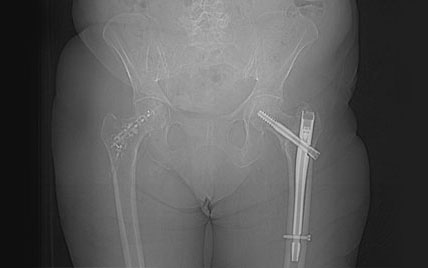 Y-STRUT® is indicated for contralateral percutaneous internal fixation of proximal femur, in patient with a low energy pertrochanteric fracture on the first side. It is implanted during the same anaesthesia than the hip fracture treatment.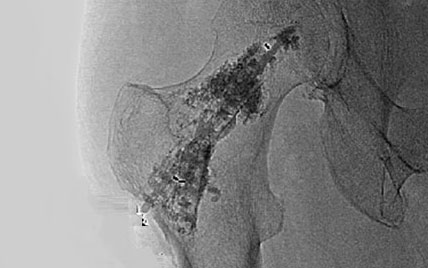 Y-STRUT® is indicated for percutaneous internal fixation for impending pathological fracture of proximal femur – act of last resort (ultima ratio).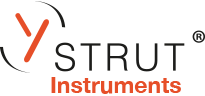 MINIMALLY INVASIVE PROCEDURE
Y-STRUT® is implanted by minimally invasive surgery. Only 2 small incisions are performed on the thigh. It is inserted in the proximal femur thanks to an instrumentation specifically developed for a safe implantation.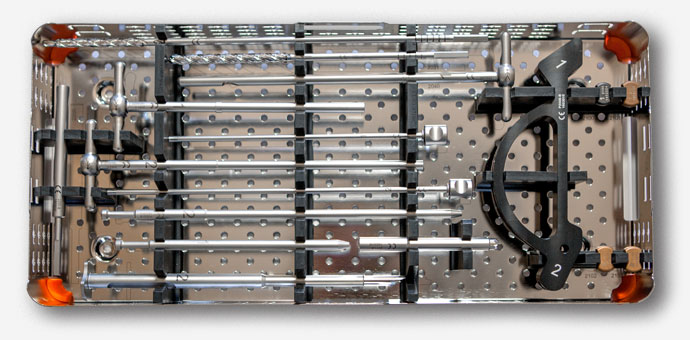 Y-STRUT®
reinforces the biomechanical performance of the proximal femur.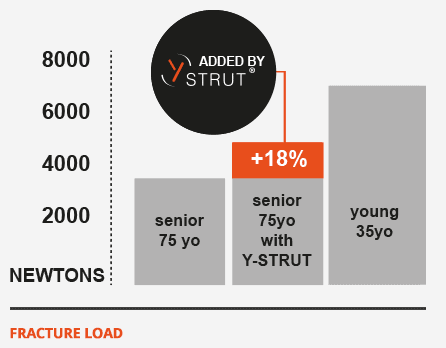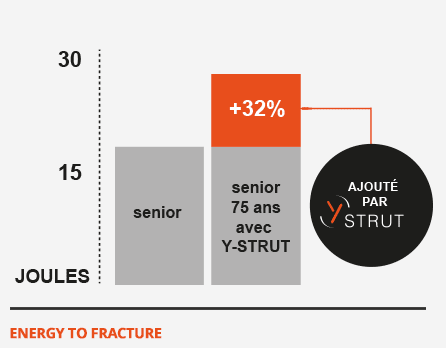 There are more than 2 million hip fractures annually worldwide. This number is set to increase to well over 6 million in 2050 due to the growing and aging of the population<sup>1,2</sup>.
Hip fractures worldwide (in millions of patients)1,2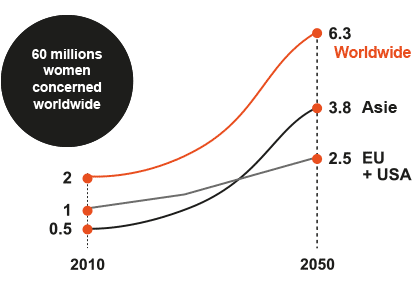 Contralateral hip fracture
Contralateral hip fracture occurs within 5 years after a first fracture in up to 20% of the patients3.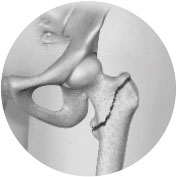 Hip fractures are very crippling for people over 60 years old4. After a second contralateral fracture, there is a high risk of losing autonomy and mortality is multiplied by 23.
Bone is the third location of metastases after the lungs and liver. The origin of lytic bone metastases varies and is often linked to a primary tumour of the thyroid, kidney, lung or breast7.
Bone metastasis incidence per type of cancer (in thousands of patients)5,6,7.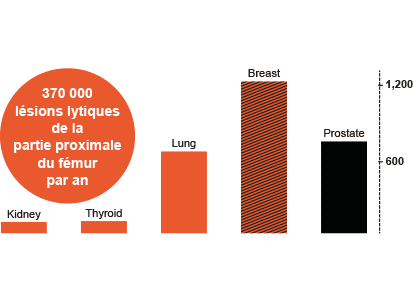 Pathological hip fracture
25% of metastatic lesions occurs in the proximal femur8. These patients have a high risk of pathological fractures.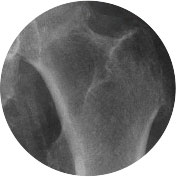 Consequences of pathological hip fractures are often dramatic : loss of quality of life and patients' life expectancy affected9.
1. Cooper et al. Osteoporos Int. 1992 Nov; 2(6):285-9 – 2. http://www.indexmundi.com – 3. Ryg et al. J Bone Miner Res. 2009 Jul; 24(7):1299-307 – 4. Keene et al. BMJ. 1993; 307:1248 – 5. Coleman. Clin Cancer Res. 2006;12:6243s-6249s – 6. http://globocan.iarc.fr – 7. Kenan et al. Cancer Medicine. 6e 2003. pp. 2477-9. – 8. Hage et al. Orthop Clin North Am. 2000; (31):515-528 – 9. Harvey et al. Clin Orthop Relat Res. 2012 Mar;470(3):684-91